Best lb for lb LA Baller? Sierra Canyon's Vanessa De Jesus
What scares you to death yet thrills like nothing else in your world?
For Sierra Canyon's 5-7 combo guard deluxe Vanessa De Jesus, a top prep junior in the state of Cali, it's Goliath the roller coaster at Six Flags Magic Mountain. As a youngin, it used to scare her a little but now it just thrills her.
If you're lucky enough to talk and get to know Vanessa, it's easy to see she's special, has a personality sweeter than a box of Sees Candy.
Why focus on a roller coaster E-Woods? Goliath defines Vanessa. I asked her how she prepares for those monster games she's anticipating with her crosstown LA rival match up vs. Windward High.
I asked her, "What runs through your veins in those games? Ice?" She told me "Ice doesn't pump my blood; it's pure adrenaline, plain and simple." That's cold.
Vanessa goes by "Nessa" with her family and she gets credit from me for being an open book in our interview. I'll just let Nessa explain, "In grade school I would ride Goliath or Twisted Colossus at 6 Flags.
"Those fast twists and turns would make me feel nervous, yet excited as well. The speed had me feeling alive, and a little scared I guess. I still feel that same rush in my belly when I play in big basketball games.
"I'm lucky to have a great AAU coach, besides my caring family, to help me overcome the fear I felt back in grade school for basketball. George Quintero of our Cal Storm AAU team has helped me to embrace the vision I need to achieve on court.
"So now I channel and embrace the energy of a roller coaster. I met George and have been with Cal Storm since 2nd grade, half my life. Cal Storm isn't an organization, they've been like family to me since then. Now, I'm not afraid of roller coasters anymore, just losing that big game, it keeps me on edge still!"
#Nessa is next level
De Jesus is being heavily recruited by Ivy League and Big West hoop programs. She feels their recruitment love, contemplates them all, but leaves out hope for an offer from Stanford University.

Nessa, from all the people I've spoken to on this earth, has the most angelic voice.100.
Her so-phonic notes emanate pure empathy. Remember, more than just a hoops writer E-Woods has taught kinder classes. A 5-year old has nothing on Nessa's pure voice.
To know Nessa is to believe she'll realize her goals of helping others in a career in medicine. You ask, isn't this a hoop story? Yes, but when you meet a girl with so many gears, it's crazy fun to share.
Example? Nessa is classically trained to play the piano, possesses a fierce basketball spirit, is blessed with a strong frame yet maintains some bird-like agility, and has the brains to lead Sierra Canyon as the "head of class" academically at her vaunted prep institution.
I'd be cheating her humanity if I just related the basketball stuff. Yes, as a player she has economy of movement, great footwork that'd make wide receivers envious of how she runs her routes.
Socrates said, "Know thyself." Well, you need to get to know this girl too! Why?
I was just telling UCLA hoops star Kennedy Burke, who is a Sierra Canyon alum, how Nessa has this rare purity and essence. It pours out of her personality and game and makes you feel like snowflakes are raining down in your face from the heavens.
So Nessa is soft, E-Woods? Nope! Crazy part is on court she rains down fire and brimstone, busting up that comp. Real talk.
I spy with my little talent evaluator's eye a player that makes her teammates better through ball movement, shows a consistent and wet in yo face jumper that has those defenders on they heels.
Try to double her, no, even triple team her, Nessa just threads a needle pass to an Ashley Chevalier or a Rosemary Odebunmi. De Jesus's unselfish style helps facilitate her whole team.
Can Nessa drive to rim? We'll let rapper Jermaine Dupri relate it best:
"In the Ferrari or Jaguar, switchin four lanes
With the top down screamin out, money ain't a thang."
Yup, Nessa can go to that rack.
Where did that love of hoop begin? Charles Helmers Park in Santa Clarita, where she wasn't afraid to play against the rough older boys. Now Nessa takes her younger brother Anthony, who's in 7th grade, out there nowadays. Training together brings them joy.
Back to Goliath the roller coaster, if you've never seen a Sierra Canyon vs. Windward game, it's a must see, like peering out over the Grand Canyon. You'll be sitting on the edge of your seat because no one ever wants to be on the losing side that contest.
How big a deal is the rivalry? Think of the atmosphere of a USC vs. UCLA game. At stake? The ultimate LA bragging rights to live by or die for. If your team's roller coaster happens to fly off the tracks en route to the finish line, you'll get out and push it across to the finish line.
Where will I be on Jan. 15th, 2019 at 5:30 pm? Windward High gym, you already know.
I'm sure the Vanessa De Jesus family will be there. They're tight as she'll tell you, "I'm family first all the way. My dad Phillip and my mom Maria, they've taken me to countless practices, work outs, activities.
"Our whole family has sacrificed so much to support me. My younger brother Anthony looks up to me. This is Sierra's moment, we just can't lose. My entire life my family has helped push me to live up to my potential. I love them so much and want to realize my potential.
"That's why I can't imagine an outcome other than winning. I'll visualize it all play by play, what needs to done, get in that serious locked in mode. Everyone will be proud of me no matter what, but winning is definitely more fun."
Another thing that makes Vanessa dope? She appreciates her family's heritage. Being Filipino fills her with pride. I have mad respect for that vibrant culture, their togetherness. In the Philippines they say basketball is king, queen, and everything in between.
Vanessa's story? That's why I write. I'm not a coach but being a writer affords me the unique space of being that in between guy that can share with a Sierra Canyon player what a Windward player is thinking and saying, and vice versa.
I've come to admire and love so many people from both programs. I pray for them all, hoping they do their best, and let the cards fall where they may.
Actually, I related to my Windward people that Nessa is determined to win. Respectfully and collectively the girls from Windward told me, "We're ready, bring it on!"
Back to Nessa's legendary Cal Storm coach George Quintero. She credits him for helping her so much in the game of basketball besides her adoring family being there for her.
George is a dope guy, and so humble and deserves to be celebrated. My guys Carrick De Hart and George Albanez have related to me how George is a great guy who has educated legions upon legions of players like Nessa and LA Sparks' Chelsea Gray over the years.
G-Quintero has this eye and feel for the game that operates at the highest level, on par with famed talent evaluator Prentice Beverly. 100.
George recounted with great fondness meeting Nessa at age 8 and made sure I knew she was solely responsible for her own achievements. George relates, "I told everyone from the get go that I can't take credit for her success. She absorbs the game and powers herself to a very high level.
"She made me a better coach. Even in grade school she'd suggest a perfect play for the team and I'd take it and run it over and over to score for us. She had this 6th sense for what to run, she's a natural assistant coach.
"She wants to help win with her smarts, not just being a player. What makes Vanessa special is that she has this ability to uplift every single person around her. I knew from the get go she was lb for lb the best player around LA, even in the state at her grade.
"Just as Manny Pacquiao from the Philippines is lb for lb the best boxer, a highly skilled competitor, Vanessa is filled with that same great heart. She has this huge talent for her size. If your metric of judging the best player involves making everyone better, actualizing your own skills, then she's the best for doing that.
"There are girls, as on the boys side of basketball, who might be taller, more athletic who can do crazy dunks, but if you act jerky coming off the rim, conduct yourself as a selfish player without bettering anyone else around you, are you really the best player? Vanessa if healthy, will be sought after by the best programs."
#drop the mic time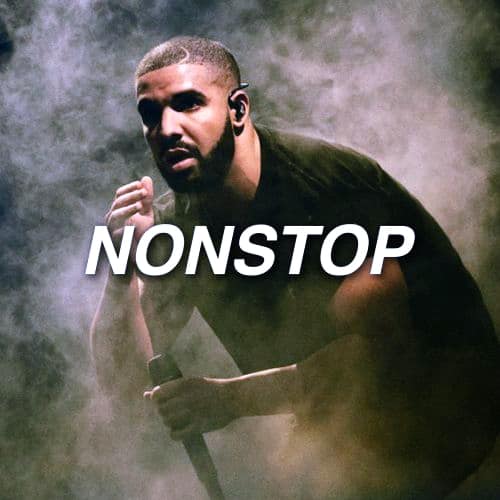 Speaking of the mic, Nessa couldn't verbally tell me the name of her fav Jay-Z song because it has a bad word in it. Priceless. I do know she likes rapper Drake. So I chose these lyrics from Non Stop. This music plays in my head when I see her play:
"Bodies start to drop, ayy, hit the floor
Now they wanna know me since I hit the top, ayy
This a Rollie, not a stopwatch, ish don't ever stop."
Vanessa loves her prep coach Alicia Komaki and credits her with so much. Hear her coach reciprocate and rave about Nessa, "If I had one word to describe Vanessa's game, it would be capable.
"She can achieve anything that she wants, even a dream school like Stanford. Ness is a rare talent: a sharpshooting, tight handling, scoring point guard with athleticism and a pass first unselfishness.
"The best part about working with Ness is how much she appreciates the teaching. She always finishes a workout with 'thanks coach.' She is a true student of the game. Always wants to be challenged, self motivated to work on her own and willing to make mistakes. She works to improve, not just get reps in."
"Her teammates recently voted her Most Encouraging. Not bad for being one of the stars of the team. I have an incredibly high opinion of Vanessa because she makes you believe in her game. The work ethic, the jumper, the dropped dimes. I have a lot to believe in as her coach."
#game reps game
This story? - a girl riding on a roller coaster with unstoppable G force, speeding on a collision course with rival Windward, which as a hoop program is truly is an immovable object. Their destiny? Up for grabs.
Need some Nessa visuals? That dope b-ball site Pass Tha Ball just dropped a deluxe vid of De Jesus cuttin' up defenders: peep it out!
E-Woods? I don't have a Rollie, but I just set my stopwatch, there are 100 days until Jan 15th.