Best Backcourt in College Basketball?
I loved seeing Randy Moss out of college being passed over but made everyone believers, one touchdown pass at a time, especially for the NFL teams that slept on him.

Reminds me of Boston College's Ky Bowman and Jerome Robinson, a dynamic duo that both grew up in Tobacco Road, NC.
This past year they toasted Duke, UNC, et al, each nearly scoring 20 ppg last season as a freshman and sophomore. Dang.
Efficiency? Ridiculous - field goal percentage nearly 50%, launching bombs from three almost 40%. Drop the mic son.
I've interviewed many a dude in the L and these two I predict might have as good an NBA career as Trevor Ariza. I was proud to do T's first interview coming out of college, these two remind me of Trev fosho.
http://www.hoopsvibe.com/features/40347-nba-knicks-draft-selection-trevor-ariza-flying-high
While folks fiendin for freshman Dennis Smith Jr of NC St., this freshman and sophomore backcourt are putting up the same numbers, they just don't get as much cred. You could say they been slept on their whole life.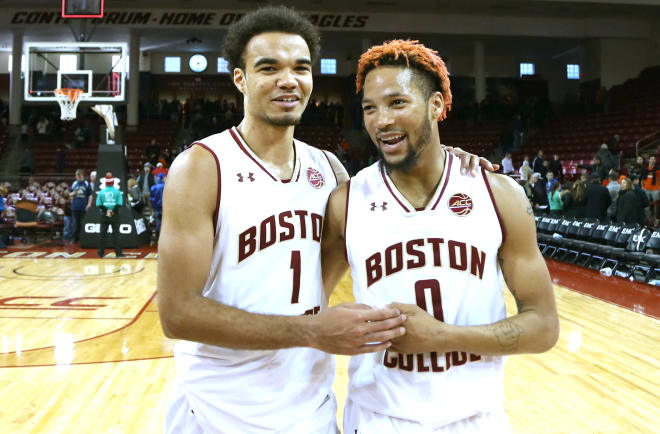 Ky and Jerome come out of North Carolina territory and Hip Hop star J Cole is from NC, where game reps game. Cuz whether you're a platinum rapper or platinum baller, talent shines through because you just can't keep dope talent down.
Doubt my words? Let world class NBA expert Noah LaRoche of Integrity Hoops speak on it. He's that dope trainer that worked his magic on Russell Westbrook at OKC.
"Ky and Jerome are great upcoming talents, they worked so hard and developed so fast in our time together out in Los Angeles this summer. I see a bright future for them definitely," says Noah.
The Tar Heels and Blue Devils missed out, but the credit of finding these guys goes to head coach Jim Christian and assistant coach Scott Spinelli. Seems they had the vision to see what other coaches didn't, now they have the dopest backcourt in the country.
Let Jerome speak on his goals for next year, "I want to kick up my D, stop my man no matter what. Any way I can and get in his head, try to be that aggressive player, carry that confidence for our guys. I appreciate head coach Christian and coach Spinelli as impact people in my life. They let us show the ACC what we can do; next year we'll bring that confidence to the floor each and every game."
Jerome balls out like J-Cole raps, with his dope handle, killer shooting, straight fo yo neck drives. He personifies J-Cole's song, January 28th:
"Look out the window cause tonight the city lit up with lights, cameras and action
May no man alive come through and damage my faction."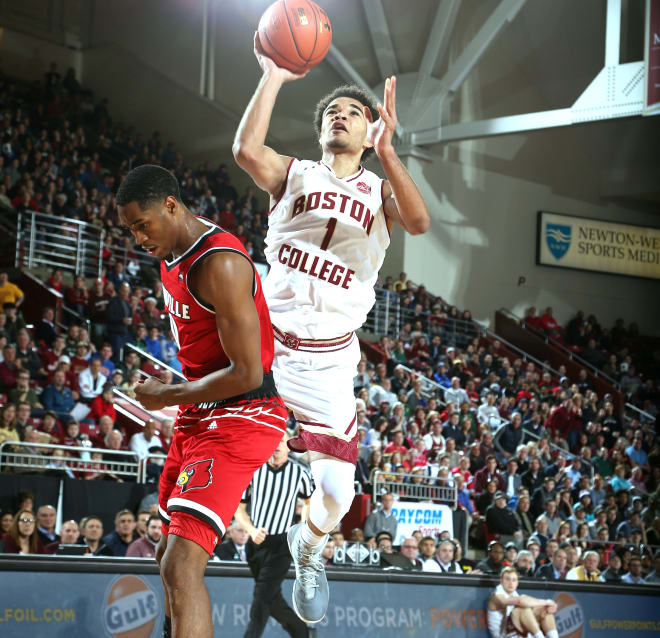 S-Spinelli has a made a career of identifying and recruiting some of the very best under-the-radar talent throughout the years such as Khris Middleton at Texas A&M who balls out for the Bucks, Jake Layman and Alex Len when Spinelli was Maryland. Now these dudes are lacing em up for the Blazers and Phoenix Suns.

Dang this coach finds sleepers in his sleep bro.
Success you say E-Woods? Best backcourt in the country you say E-Woods?
Yup, I said it, prove me wrong, name another duo more full of potential than Bowman and Robinson. Go ahead, convince me.
Lethal Weapon was that Georgia Tech cray cray trio talent of the early 90s, Kenny Anderson, Dennis Scott, and Brian Oliver. Legendary ish, they put up phenom numbers and success. Those dudes scored nearly 25 a game at their peak.
Sounds like what Ky and Jerome are fixing to do next year, Lethal Weapon 2.0 in the lab. They getting Franken-steined proper, aiming for the L. Who will be able to stop em? Drive away now partner, cuz they gon put other backcourts in trunks, no doubt.
Listen to Coach Roy Williams of UNC give these dudes major props, calling these guys "Very very good, as they can score and score." Blam, it's like a slug to yo chest bro, when I hear those pure words come out Roy's mouth. #respect
http://bleacherreport.com/articles/2688551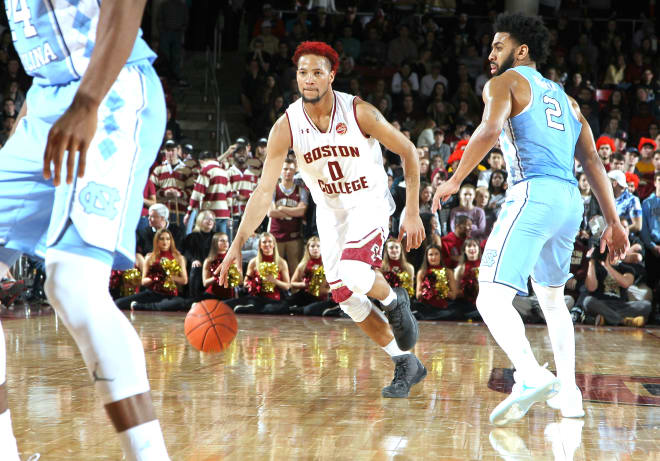 Hear the determination that Ky Bowman offers for next season, "It's about getting wins, being ready to give lock down D intensity, having confidence, helping our team be efficient. Noah helped me focus my skills. I've been concentrating on shooting NBA range threes this whole summer."
Ky is that mellow dude, fire red hair, he embodies J. Cole's drive to achieve, never settle, always ready to give a team the 30 ball. He's a terror on the court, constant attack, irrepressible energy.
His hoop game comes to represent J. Cole's song, Love Yourz:
"Don't be sleeping on your level cause it's beauty in the struggle dude
It's beauty in the struggle, ugliness in the success."
Sit back, wait to see what these guys will do. Feel the electricity in the air. Other teams will devise schemes to slow them down, no matter, Ky Bowman and Jerome Robinson have been unleashed on the ACC.
The genie is out the bottle. That's why these two intrigue so much, they draw you in because they were counted out. I guess these guys embody every underrated prospect that has big hopes to blow up.
And now Boston College is counting on them to power a return to prominence in college basketball's elite ACC.